Everbook: Social Storytelling
Ideation, Interaction and Visual Design.
"Everbook, a community of readers, writers and average joes joined by the love of storytelling. Share the creativity and write amazing stories with friends and family."
My Role
This was a project started by a former colleague of mine. He had an idea that writing stories could be a social experience shared with friends and family. Over a few weeks I helped define the creative vision, the product structure and iterated on the design while he was developing the app.
The app is no longer available to the public.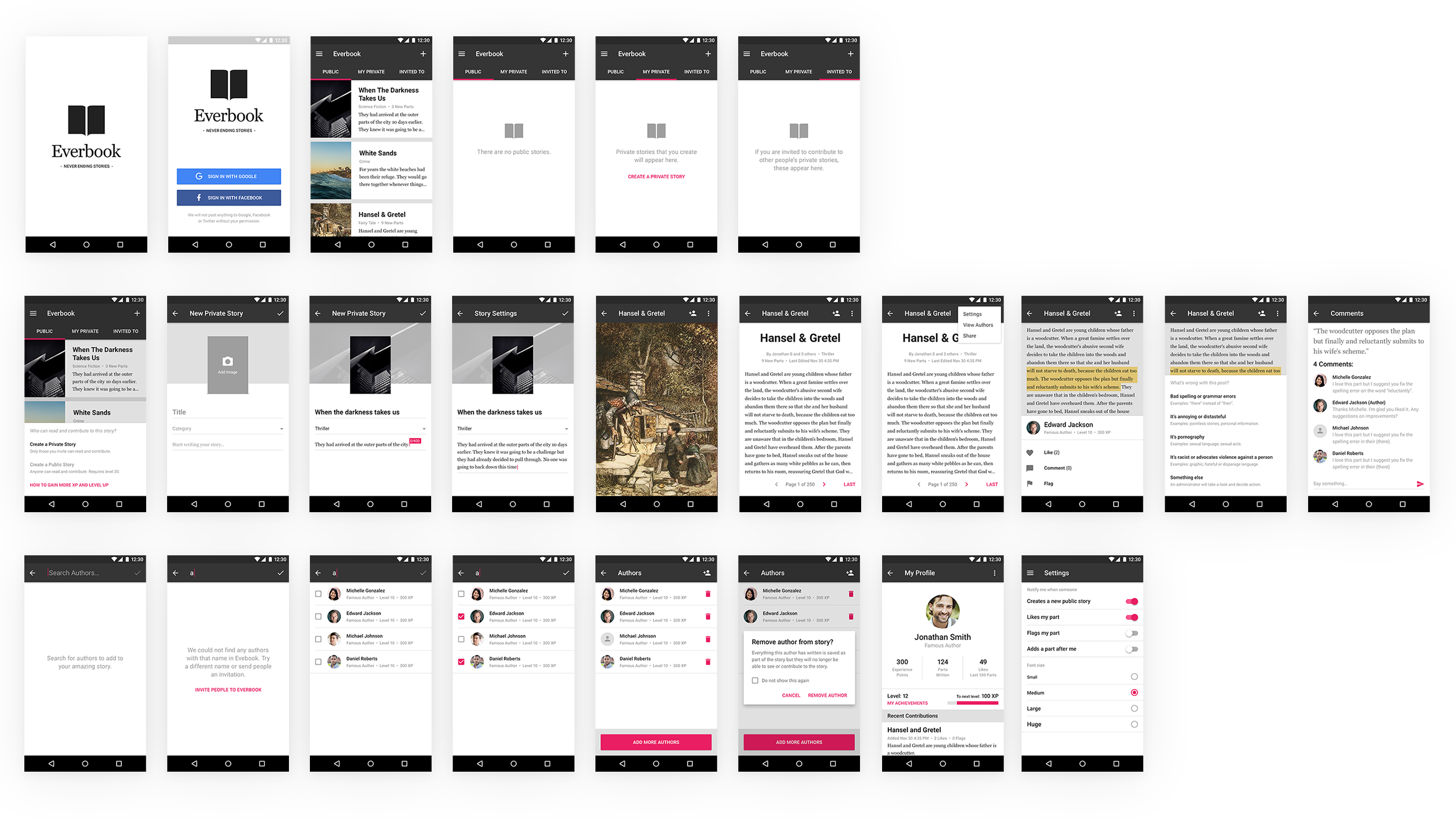 The app was supported on Android devices and the interface was based on Google's Material Design language. The main feature was of course the ability to create stories. Users could start writing their stories and keep them private until they were ready to involve other writers. Public stories were available for anyone to read and contribute to. A cover image could be added to help set the mood and category could be selected to make the story easier to find.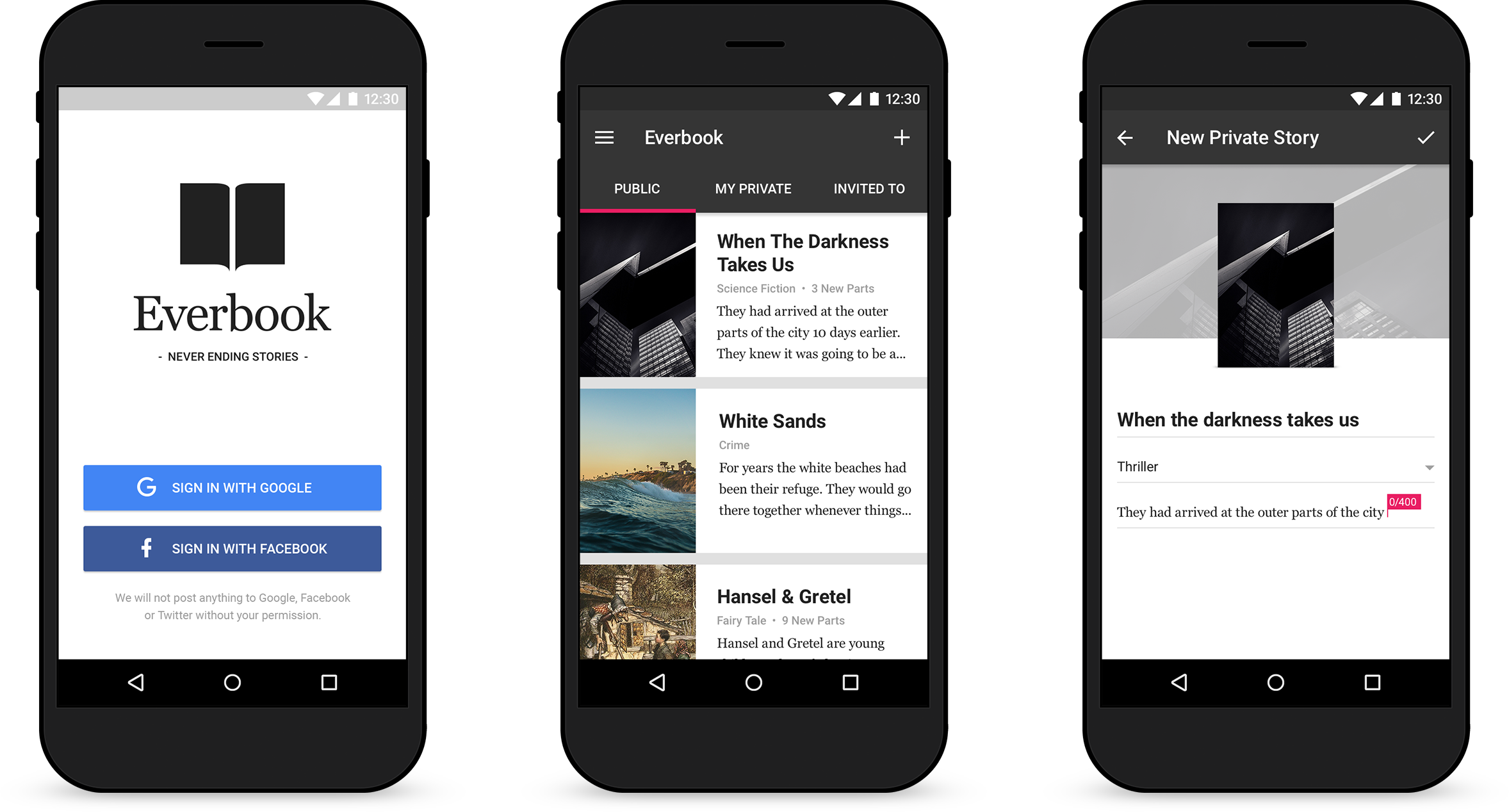 The social aspects of the application were focused around collaboration and ideation. Users could take turns and contribute to different parts of the stories, leave comments and give feedback. A point system introduced a bit of gamification. Users could gather points, level up and be rewarded with different type of achievements based on the number of parts written and number of likes received from other writers. Users could comment on the writing and flag inappropriate content. We wanted to encourage people to create good stories and help each other become better writers.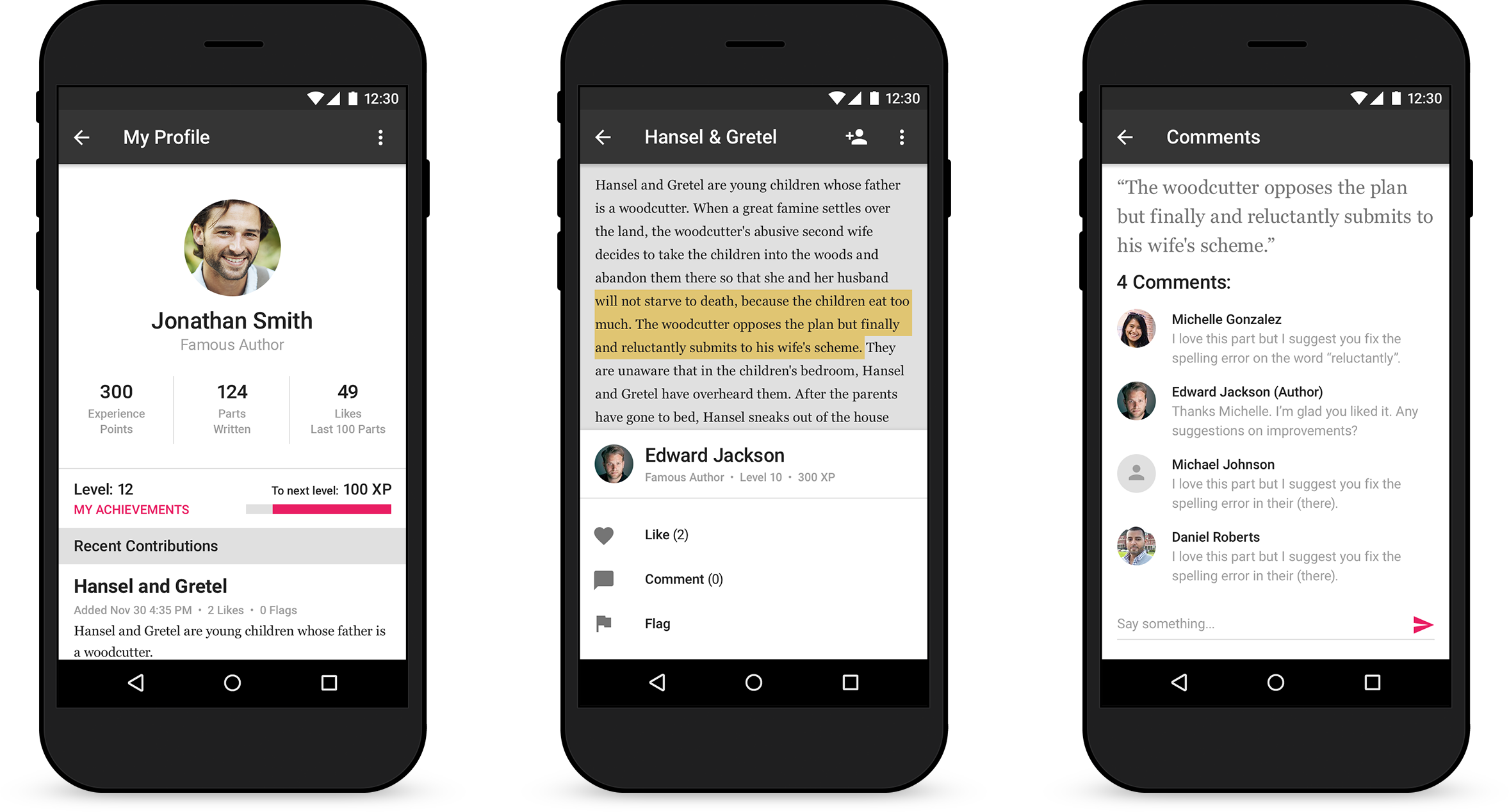 Would you like to know more?
If you would like to know more or just want to chat, email me at tony@neuromodule.com.