Automile: Fleet Management System and Electronic Trip Logger
Research and Discovery, User Interface and Interaction Design, Testing and Iteration.
Automile is cloud-based fleet management system and electronic trip logger designed for businesses of all sizes. It is dedicated to fleet tracking, improving safety, increasing productivity, and ensuring compliance with industry standards.
My Role
I joined when there were only four people in the company and the product was in alpha. I was part of two investment rounds, the opening of two new offices and product launches in four different countries. In 2015 Automile was considered one of Sweden's hottest technology companies.
In my role as Product Designer I was responsible for concept and design of the B2B and B2C mobile and web experiences as well as a number of internal sales tools, marketing collateral and hardware packaging.
Fleet Management and Trip Logger
Once the hardware is plugged into the OBD-II socket of the vehicle and connected to the cloud service it starts capturing and sending data about the health, performance and position of the vehicle, including a complete log of each trip. Trip details can be edited, notes can be added and trips with short stops between them can be merged or unmerged. Enterprise customers have access to driving events such as harsh breaks, accelerations, hard turns, and accidents.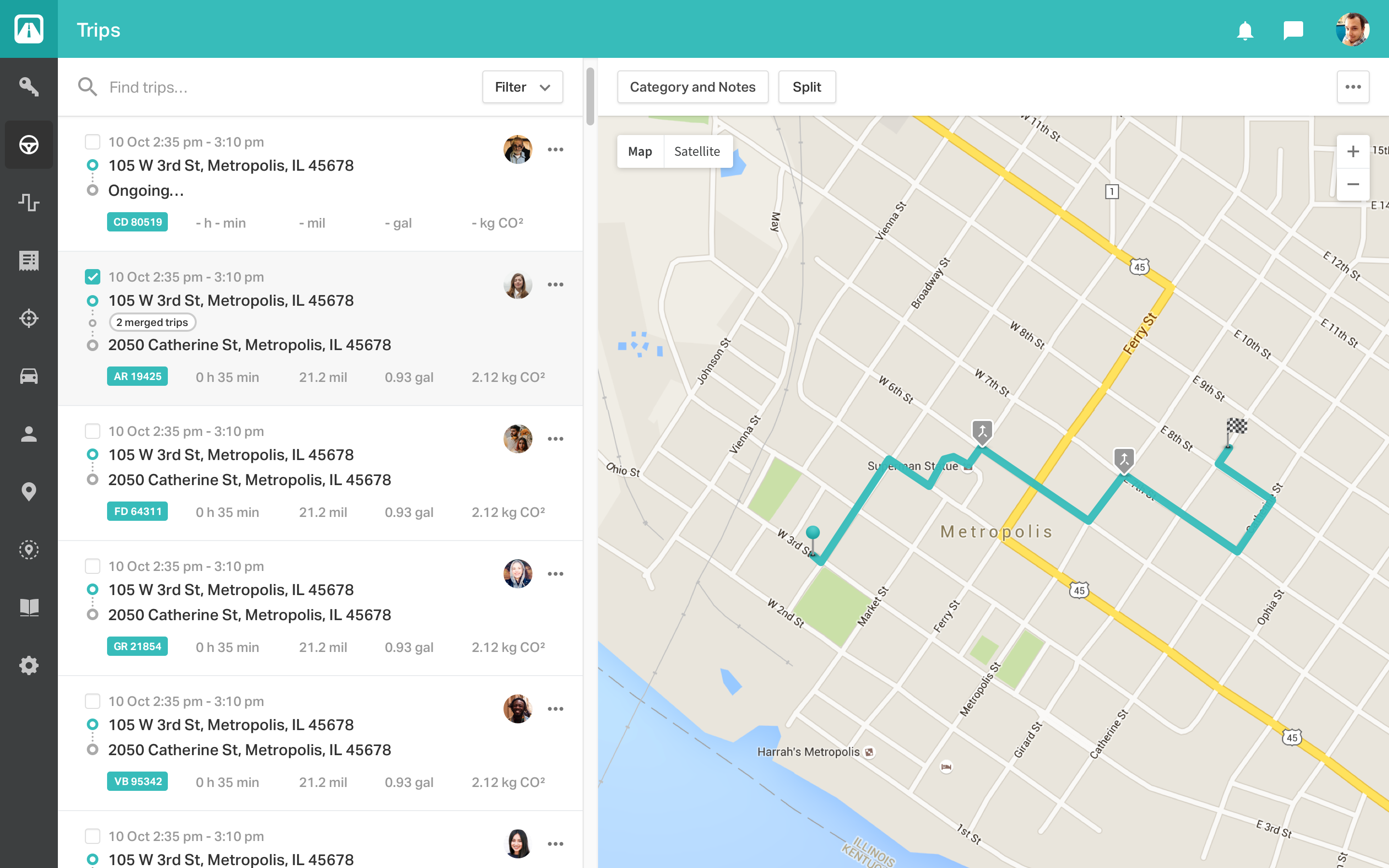 A geofence is a virtual boundary around a real-world geographical area. It can be used to trigger alerts when a vehicle is moving inside or outside an area. This can help fleet managers keep track of their vehicles and can signal things such as unexpected re-routing, vehicle theft and unauthorized use. Geofences can be created by drawing shapes on top of a map. These shapes represent the area of the geofence. Users can set up alerting and schedule for when the geofence should be active.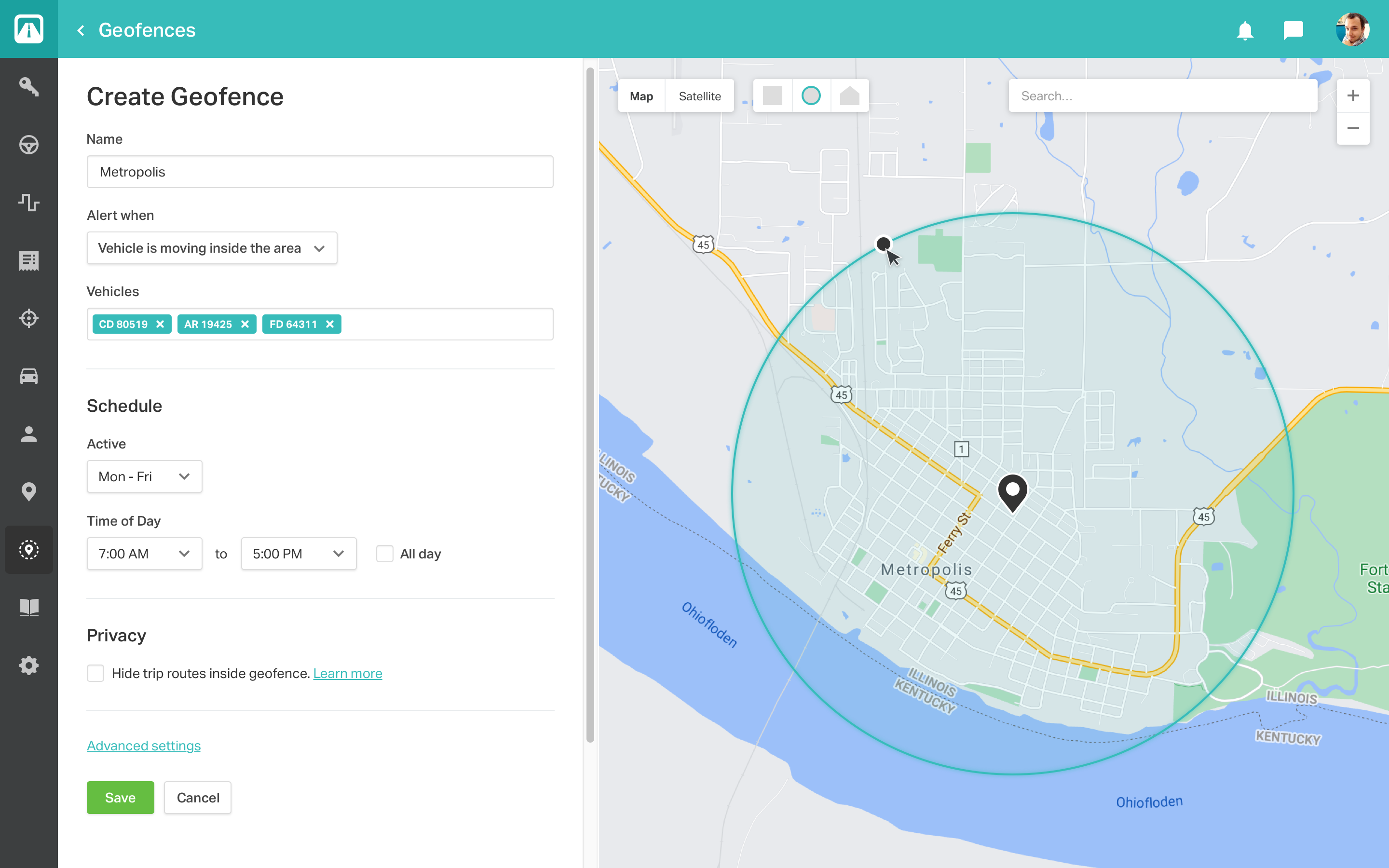 HOS regulations help keep drivers and the roads safe. The regulations puts limits on when, for how long, and how many total hours a driver of a heavy truck may drive. The mobile application is used by drivers to update their status while they are out on the road and the web application is used as an administration and reporting tool. The status is constantly being monitored and drivers and managers are immediately notified if there has been a violation.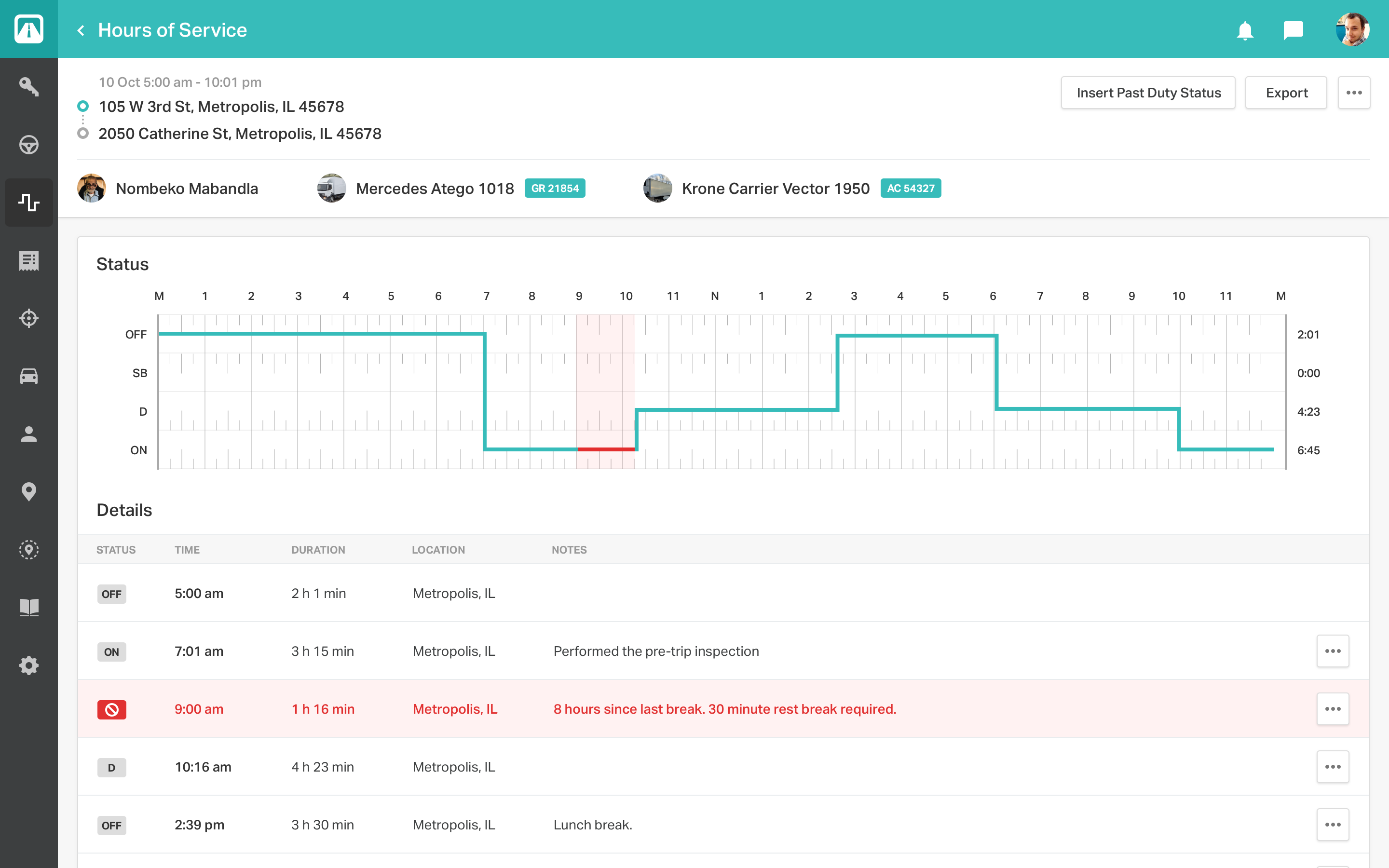 Mobile Applications
The milage log and fleet management mobile apps were created to support both Android and Apple devices. Their feature set is similar to the web application but include functionality that is customized for people on the move and drivers in the field.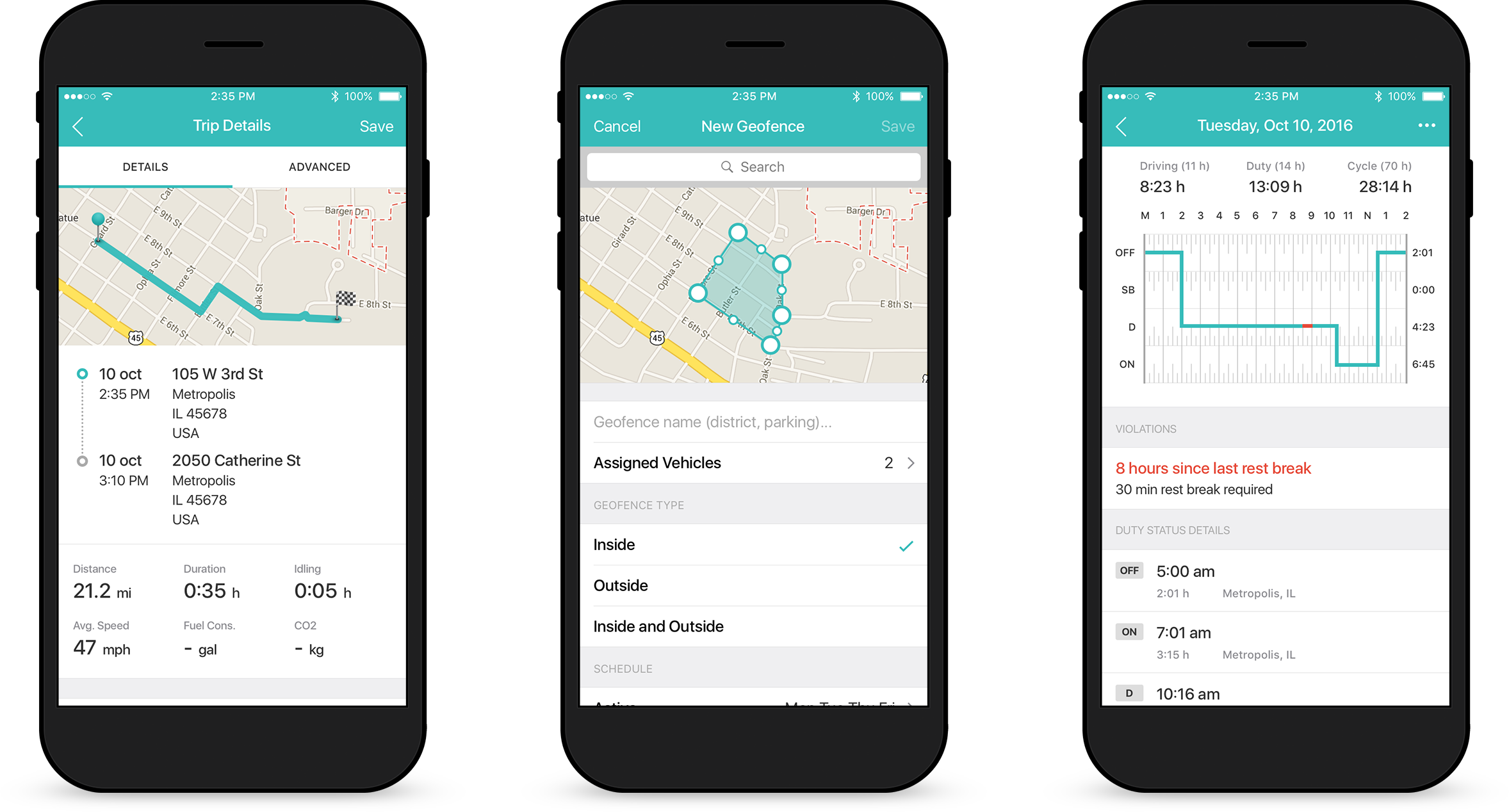 With the Apple watch app it is easy to categorize trips. Immediately after a trip ended it pops up on your Apple watch and with a single tap you can categorize it as a business or personal trip.

Would you like to know more?
If you would like to know more or just want to chat, email me at tony@neuromodule.com.